Papers and articles with this keyword
Ciaran Roe, a 4th year Italian and English Literature student at the University of Edinburgh, was a runner up in the Subject Centre's undergraduate student award competition 2010.
- 12 May 2010
The winner of the Subject Centre's undergraduate student essay competition 2010 is Daniel Finch-Race, a 3rd year Modern European Languages student at the University of Edinburgh. Daniel's winning entry is a promotional article aimed at encouraging school pupils to study languages, linguistics or area studies at university.
Elena Polisca - 18 June 2009
This contribution focuses on an innovative e-learning project recently initiated at the University of Manchester. CAMILLE (Cultural Awareness Modules to Improve Language Learning Experience) aims to design, develop and implement innovative e-learning resources to enhance students' awareness of Italian culture (understood in the widest sense) in support of their language learning experience. The paper presents some of the content and resources that have been developed for the project, and discusses how this innovative e-learning approach to teaching Italian culture fits into the language learning experience of different groups of students.
Maria Chiara La Sala - 3 June 2009
This article is based on my own experience as a tutor of liaison interpreting as a final-year option in the Department of Italian, Leeds University. First, a definition of liaison interpreting will be given, followed by a short comparison between liaison and consecutive as well as simultaneous interpreting. Particular attention will be dedicated to how liaison interpreting can be a very useful method of language teaching. Afterwards, I will talk about how this module is delivered in the Department of Italian, Leeds University. Issues such as group size, methodology adopted to deliver the module, strategies and skills that are necessary to teach this subject will be underlined. I will discuss the importance of giving regular feedback and the types of feedback which may be most useful to students on this type of module. Lastly, this paper will deal with assessment procedures and difficulties encountered by students/problems specific to Italian. The conclusion will underline the benefits of this course as a learning and teaching exercise as well as a way of encouraging students to consider further training leading to a possible career in interpreting.
- 21 February 2007
In the current downward trend in the uptake of languages, and especially of less-widely-taught languages, FLAGS aims at enthusing sixth-formers with an interest in either Italian, Russian and / or Portuguese through a series of language sessions delivered through the Virtual Learning Environment WebCT. Pupils' progress is aided and monitored by University students, who act as language facilitators on a weekly basis. This paper assesses the outcomes at the end of the first year of FLAGS' life, as well as the challenges met during the project's setting-up period and throughout its duration.
- 18 January 2007
This paper will illustrate how the integration of voice tools and subtitling software in conjunction with the use of a virtual learning environment (VLE) into the teaching and learning of Italian have enabled staff at Coventry University to explore innovative ways of delivering the syllabus and created more opportunities for students to engage with work-related activities and simulations in line with the government's drive towards an employability agenda for HE. The presentation will also show how the new tools have boosted students engagement and motivation. The major features of the voice tools and subtitling software will be demonstrated and examples will be given of activities carried out with learners of Italian from absolute beginner to advanced level. Examples will also be given on how the voice tools could be used to create spoken entries for an e-portfolio.
- 12 January 2007
The Language Centre at the University of Bristol is committed to providing students with up-to-date and innovative learning opportunities. Over the course of the academic year 2004-2005 the applied foreign language team developed a range of online language learning materials in French, German, Italian and Japanese for Engineers, Scientists and Social Scientists studying language at advanced and intermediate levels.
- 1 February 2005
The presentation discusses the results of an experimental study carried out at UCL, Italian Department, aiming at finding an acquisitional model in order to abolish the barrier between content courses and language courses through a task-based approach to teaching/learning, and at creating a bridge between language and content courses. The presentation shows how an input, relevant to the learner (i.e. related to content courses) to be processed through tasks, raises motivation and allows a rapid interlanguage change and development. Results of a two year experiment will be presented, acquisitional models will be discussed and operational solutions will be proposed.
George Talbot - 2 January 2003
This paper reports quite briefly on a project in progress, funded by the Higher Education Funding Council for England (HEFCE) through the Collaboration Programme in Modern Languages proposed by the University Council for Modern Languages (UCML) and directed by Professor David Robey.
Donata Puntil - 19 December 2002
This paper aims to demonstrate how cinema, as a visual aid, provides insights into contemporary Italian culture and society and at the same time how it can bring students into direct contact with an authentic use of Italian language and idioms.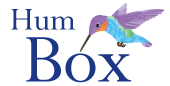 Humbox
The Humbox is a humanities teaching resource repository jointly managed by LLAS.