Welcome to the Materials Bank
The Materials Bank contains teaching materials in a wide variety of formats which staff have very kindly agreed to disseminate via this website so that they may be used more widely. If you would like to add your own teaching materials to our database please contact Alison Dickens (Project Manager)
How to navigate the Materials Bank
The menu to the left provides several options for browsing through the teaching materials (by Title, by Author etc).
You can also quick search the Materials Bank:
Recent additions to the Materials Bank
These materials concern a protest in Bagua, Peru on 5 June 2009 against a free trade agreement with the USA. According to official sources, 34 people (10 civilians and 24 police) lost their lives during an attempt by 600 Peruvian soldiers and riot-police to remove an indigenous blockade of the Belaunde Terry Highway at Devil's Curve in the northern Peruvian Amazon. They are based on an article published in Social Movement Studies: Hughes, N (2010) Indigenous Protest in Peru: the 'Orchard Dog Bites Back' Vol 9, No1, pp85-90, January. The materials are an example of how easy-to-use and cheap technologies can be used by lecturers to address the nexus between teaching, research and technology.
- 9 August 2010
As a non-standardised language, British Sign Language (BSL) encompasses a rich variety of structures and vocabulary. This variation is very reflective of the culture and diversity within the Deaf community and is often seen as a source of great pride; however, for learners of the language, this variation can also present some challenges.
Unlike students of most spoken languages, learners of BSL do not have a huge range of dictionaries and grammar books at their fingertips, and so students often find themselves learning the foundations of the language through trial and error. These language awareness tasks aim to provide a series of structured activities that will enable students to discover new language features for themselves and deepen their existing grammatical knowledge.
- 29 March 2010
This is a blended learning exemplar developed for use on a second year undergraduate module in French available on the Modern Languages Programme at Nottingham Trent University. The module, Film, Novel and Social Transformation in France, is currently taught by a team comprised of Professor Jean-Pierre Boulé and Dr. Enda McCaffrey.
- 3 March 2010
Book reviews appear in a variety of publications including academic journals, magazines, newspapers and on websites. However, surprisingly little has been written about how a book review should be written. These activities, aimed primarily at postgraduate research students focus on writing book reviews for academic journals, though the principles can be applied to writing other kinds of book reviews too.
William Tweddle - 7 October 2009
In this learning object you will be given the opportunity to practise paraphrasing and synthesising, which means using more than one source to support your arguments. It will provide practise in using synonyms to write effective paraphrases; raise awareness of the essential elements of a good paraphrase; suggest useful techniques when paraphrasing from a published source, and suggest ways that sources can be synthesised to support your arguments.
William Tweddle - 7 October 2009
In this series of exercises, the vocabulary for the various punctuation marks will be checked, then their function will be explored. Finally, there will be some texts to punctuate in the correct way. This learning materials will: check that the vocabulary to refer to punctuation is fully understood; raise awareness of the correct function of various punctuation marks, and provide an opportunity to practise using punctuation marks correctly.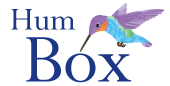 Humbox
The Humbox is a humanities teaching resource repository jointly managed by LLAS.