Materials Bank resources with this keyword
These materials are a course pack commissioned by the Subject Centre for use by education developers (workshop mode) or by individual staff (online mode). The materials provide reflective activities designed to engage teachers with some of the key issues in working with international students and practical ideas for ways in which these can be addressed. They will be of particular interest to new staff or anyone new to working with international students. Learning outcomes include; increased awareness of areas of the UK learning experience that may present challenges for international students, Strategies for improving the learning experience of international students.
Rosemary Jane - 22 February 2007
These videos are designed to be used either in the classroom or for self-study. The video deals with the basic structure of an academic presentation including useful words and phrases, signposting, the use of notes vs. reading from a script, the importance of key content words.
Roger Smith and Jo Parsons - 22 May 2006
The aims of these materials is to raise awareness of university life in the UK, to raise awareness of key study tasks and to provide listening and note-taking practice. The course consists of four short modules, each featuring a key study task: writing essays, understanding lectures, participating in seminars and tutorials, and reading/research skills.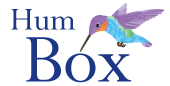 Humbox
The Humbox is a humanities teaching resource repository jointly managed by LLAS.