Supporting aspiring and early career academic staff
Our 2010 workshop for new staff will take place on 15 and 16 April at Aston Business School, Birmingham. For further details, please visit the event page.
What is LLAS?
The Subject Centre for Languages, Linguistics and Area Studies (LLAS) is part of the Higher Education Academy's Subject Centre Network. We are hosted by the University of Southampton, but our remit is to support teaching and learning in languages, linguistics and area studies throughout the UK. We achieve this through a range of activities including workshops, conferences, funded projects and materials development.
Why get involved in LLAS?
As well as offering events and resources to help you with your teaching, LLAS gives you opportunities to network with colleagues in other universities and to enhance your understanding of the national landscape of our subjects. LLAS hosts Routes into Languages which promotes language learning in schools and Links into Languages which provides staff development to language teachers in schools. By engaging with the work that LLAS does, not only can you be informed about policy issues in our subject areas, you will also have an opportunity to influence policy.
What activities are run especially for aspiring and early career academic staff?
Each year we run a residential conference for early career and aspiring academics (e.g. those seeking employment or finishing their PhD). Reports and materials from the 2008 and 2009 conferences are available on our website. This annual conference takes a holistic view of the academic career discussing the research and service aspects of the academic job as well as teaching. The conference offers a supportive environment in which new academic staff can discuss issues with more experienced academics and with each other. It also aims to provide a more subject-specific compliment to more 'generic' Postgraduate Certificate courses. Experienced staff who are new to the UK have also found the conference helpful.
What resources are on the LLAS website?
Liaison Magazine
Our peer reviewed Good Practice Guide provides overviews of lots of teaching and learning topics. The overviews of various subfields of languages, linguistics and area studies may be particularly helpful to those teaching outside their main area of expertise (e.g. on introductory courses).
The Materials Bank contains teaching materials in a wide variety of formats which staff have agreed to disseminate via this website so that they may be used more widely.
All our research reports and resource packs are available in pdf format. Some are also available in hard copy (subject to availability).
Why Study Languages?, Language Unlimited and Discover American Studies are aimed at students in the 14-19 age group. These materials can be used on university open days and on visits to schools and further education colleges. You are welcome to adapt and/or add to these materials in order to promote your own programmes.
Our biannual magazine Liaison is sent free of charge to all UK-based academics on our mailing list. Back issues are available online in pdf format.
How do I know what events LLAS is organising?
Details of forthcoming events and how to register are available as well as reports and materials from previous workshops.
All LLAS workshops, conferences, funding opportunities and resources are available to early career academic staff and to postgraduate students. Most of our one-day events are free of charge to participants, but you need to register in advance. We even offer travel bursaries (in return for writing a report) for which new academic staff, part time and hourly paid staff have priority.
Can LLAS fund my project?
From time to time we offer funding for pedagogic research projects, action research or the development of teaching materials.
To avoid missing out on events and opportunities for project funding we recommend that you register for our monthly e-bulletin.
Can you recommend any books for new academic staff?
There are lots of books which are helpful for more experienced lecturers as well as early career staff. The books listed here have been recommended by colleagues.
General books about teaching in higher education
John Biggs and Catherine Tang, Teaching for Quality Learning at University, 3rd ed. (Open University Press, 2007).
Heather Fry, Steve Ketteridge, and Stephanie Marshall, A Handbook for Teaching and Learning in Higher Education: Enhancing Academic Practice, 3rd ed. (Routledge, 2008).
Phil Race, The Lecturer's Toolkit, 3rd ed. (Routledge, 2006).
Paul Ramsden, Learning to Teach in Higher Education, 2nd ed. (Routledge, 2003).
Teaching languages, linguistics and area studies in higher education
James A. Coleman and John Klapper, Effective Learning and Teaching in Modern Languages, 1st ed. (Routledge, 2005).
Vivian Cook, Second Language Learning and Language Teaching, 4th ed. (Hodder Arnold, 2008).
John Klapper, Understanding and Developing Good Practice: Teaching Languages in Higher Education (CILT Publications, 2006).
Alison Phipps and Mike Gonzalez, Modern Languages: Learning and Teaching in an Intercultural Field (Sage Publications Ltd, 2004).
What other resources for new academic staff are available online?
www.learning.ox.ac.uk/oli.php?page=54
The Centre is based at the Oxford Learning Institute, and is funded by HEFCE to support postgraduate research students and postdoctoral researchers who wish to develop academic careers. It undertakes research on the changing nature of 'academic practice' and also provides a range of practical activities and tools to support aspiring and early career academics in all aspects of their career development – research, teaching, and other dimensions of academic life (such as administration and management).
www.intute.ac.uk/artsandhumanities
Intute is jointly funded by the AHRC and JISC. It is a free online service providing you with access to the best Web resources for education and research, selected and evaluated by a network of subject specialists. It also provides tools and events to enable students and academics to make the most of these academic resources; and personalised functions such as an 'alerts' service for new resources.
www.beyondthephd.co.uk
An online career resource tailored specifically for arts and humanities PhD researchers, which has been developed by the Centre for Career Management Skills at the University of Reading. Beyond the PhD brings together audio interviews, video discussions and articles aimed at making visible what happens to postgraduate researchers after they graduate.
www.vitae.ac.uk
Vitae is funded by Research Councils UK to support the personal, professional and career development of doctoral researchers and research staff in higher education institutions and research institutes. Their activities include a range of events, publications and resources designed to support research students and early career academics.
Other forms of support
Most HE institutions provide dedicated support to research students and early career academics. Individual HEIs structure this support differently – at least some such support is likely to be provided by central departments such as the research support office or academic / staff / educational development unit; additional support may also be available at school or faculty level. Many subject associations and learned societies also provide support to new and aspiring academics.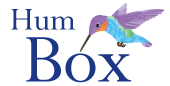 Humbox
The Humbox is a humanities teaching resource repository jointly managed by LLAS.
Look for similar items by theme: