National Teaching Fellows in languages, linguistics and area studies
The National Teaching Fellowship Scheme Individual Awards aim to:
raise the profile of learning and teaching
recognise and celebrate individuals who make an outstanding impact on the student learning experience
provide a national focus for institutional teaching and learning excellence schemes.
The NTFS Individual Awards are funded by the Higher Education Funding Council for England (HEFCE) and the Department for Employment and Learning in Northern Ireland (DELNI). Under the individual strand of the scheme 50 awards of £10,000 are made to staff to be used for personal development in learning and teaching.
A full list of National Teaching Fellowship Individual award holders is available on the National Teaching Fellowship Scheme website.
Name
Year awarded
Field
Institution
(at time of award)
Prof Mick Short
2010
Linguistics
Lancaster University
Sean Allan
2009
German Studies
University of Warwick
Patricia Ashby
2010
English, linguistics and cultural studies
University of Westminster
Lynne Barnes
2008
British Sign Language/ Deaf Studies
University of Central Lancashire
Dave Burnapp
2007
Language learning/internationalisation
University of Northampton
Nick Byrne
2001
Language learning
London School of Economics
Richard Francis
2005
e-learning
Oxford Brookes University
Clare Furneaux
2009
Applied linguistics
University of Reading
Angela Goddard
2008
English language
York St John University
Margaret Johnson
2001
English language
Open University
John Klapper
2006
Language learning
University of Birmingham
Pamela Knights
2002
American literature
Durham University
Marina Mozzon-McPherson
2004
Language learning
University of Hull
Catherine Reynolds
2006
Careers
University of Sussex
Alan Rice
2007
American Studies
University of Central Lancashire
Arran Stibbe
2009
English language/linguistics
University of Gloucestershire
Jane Sunderland
2007
Linguistics
Lancaster University
Simon Sweeney
2006
European Integration & Management Studies
York St John University
Rogelio Vallejo
2005
Hispanic Studies
University of Bristol
Catherine Walter
2008
English language
Institute of Education
Evelyn Welch
2007
Rennaisance Studies
Queen Mary University
James Wilkinson
2010
Faculty of Professional Studies
Thames Valley University
Jocelyn Wyburd
2002
Language learning
University of Manchester
Links
National Teaching Fellowship Scheme
www.heacademy.ac.uk/ourwork/professional/ntfs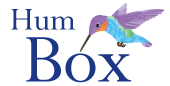 Humbox
The Humbox is a humanities teaching resource repository jointly managed by LLAS.
Look for similar items by theme: